Recycler
The Environmental Army
About Us
We are a team of passionate youth working together towards making this world a better place by creating a new sustainable approaches to the waste problem in Lebanon.

Recycler inc-ceo
What we do
Waste management
Recycling of generated waste
Campaigns
clean ups, reforestation, awareness , support the local community by donating
Sustainable innovations
Using technology for the good of the environment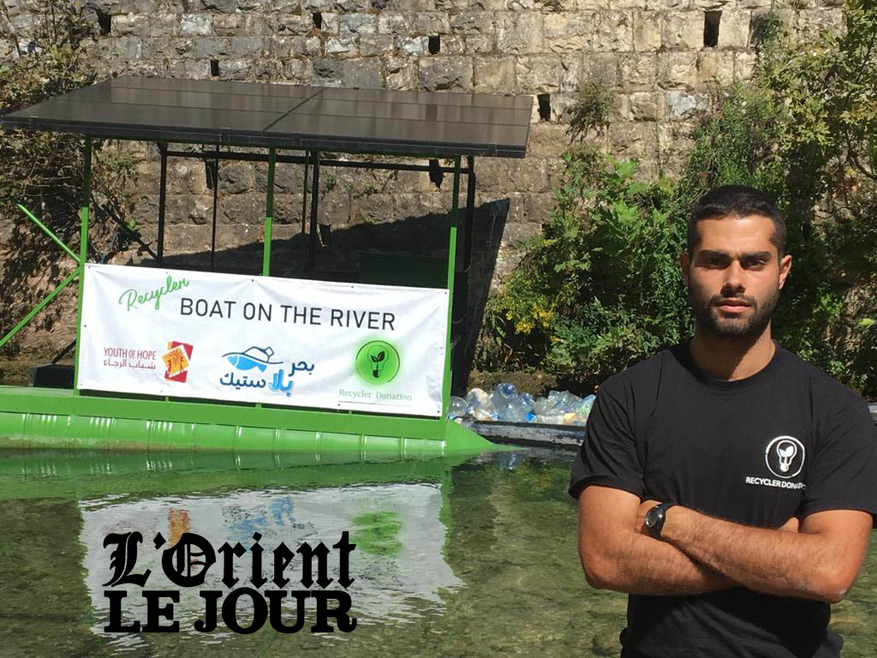 THE LATEST NEWS
Le « bateau recycleur » est la première innovation dans son genre au Moyen-Orient et l'une des premières au Liban dans le cadre de la lutte contre les déchets plastiques jetés dans la Méditerranée et ses affluents. L'idée a été développée par Christopher Daccache avec l'aide d'une équipe de jeunes volontaires au sein de l'association Recycler Donation qu'il a fondée.
Ce bateau modèle est lui-même fabriqué à l'aide de déchets auxquels le recyclage a donné une nouvelle vie. Amarré au niveau du barrage de la Compagnie phénicienne des forces hydroélectriques de Nahr Ibrahim, il est composé de tonneaux de 200 litres recyclés et de plaques formées chacune de 3 500 sacs en plastique réutilisés, rendant l'embarcation totalement écologique.

Try and leave this world a little better than you found it, and when your turn comes to die, you can die happy in feeling that at any rate, you have not wasted your time but have done your best.
Our projects
Awarness
Educating the people about the environment
Hope
Charity event in Lebanon during the Christmas season
Recycler AI
Raising the level of environmental education in the community through AI technology .
Recycler boat on the river
First water waste solution in the MENA region
Reforestation
Replanting trees in areas that have been affected by deforestation
Cleanups
Involving the community in volunteering activities aiming to clean the environment
Subscribe to our newsletter to get update
Contact us
Address
Level 5, 25 pitt st, US
Email
Recycler.Donation@gmail.com